Mary, the mother of Christ, married to Joseph, is especially celebrated in the Catholic Church during the month of May. In Protestant churches, Mary is celebrated as an ordinary woman who was intensely devoted to God. For both, she is considered "blessed among women" and an outstanding example of a life dedicated to God. Mary was a married woman, and for this reason, we ponder what the biblical writers would or could have written about the love between her and her spouse.
Marriage in itself can be described as a continuous journey of man and woman on a path toward holiness, strengthened by grace and sprinkled with the gift of welcoming and educating their children.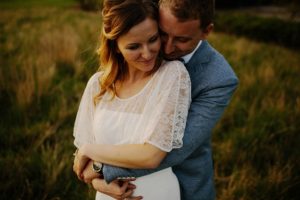 According to Gary Thomas, author of Sacred Marriage, "We have to stop asking of marriage what God never designed it to give—perfect happiness, conflict-free living, and idolatrous obsession." He describes marriage as a partnership where one man and one woman share spiritual intimacy and, because they are gifted with strength from one another, work to perfect the techniques and abilities to pursue God together.
At the Stewardship Foundation, one of our pillars is sanctity of marriage between one man and one woman. While we know very little about the marriage between Mary and Joseph, we can reasonably assume it was one of love, honor, and agape. For Catholics, the book "The Seven Big Myths About Marriage" by Christopher and Jennifer Kaczor describes the the foundation of married happiness as agape—the choice to do good for the other. Ignatius Press
Agape can be further described as goodwill, benevolence, and willful delight in the object of love. These translate to faithfulness, commitment, and acts of the will toward the good of another.
It is no wonder that, in so many Christian marriage ceremonies, the scripture most often read is 1 Corinthians 13:1-13:
If I speak in human and angelic tongues but do not have love, I am a resounding gong or a clashing cymbal. And if I have the gift of prophecy and comprehend all mysteries and all knowledge; if I have all faith so as to move mountains but do not have love, I am nothing. If I give away everything I own, and if I hand my body over so that I may boast but do not have love, I gain nothing.Love is patient, love is kind. It is not jealous, is not pompous, it is not inflated, it is not rude, it does not seek its own interests, it is not quick-tempered, it does not brood over injury, it does not rejoice over wrongdoing but rejoices with the truth. It bears all things, believes all things, hopes all things, endures all things. Love never fails.