We were all touched in some way watching the holy cathedral of Notre-Dame de Paris in flames. Early news reports were catastrophic. "The entire cathedral has burned to the ground. Everything is gone!" The world was stunned. Not just the French, not just the Catholics. Everyone.
When the smoke cleared, the world also collectively breathed a sigh of relief. A news reporter said that in our lifetime, we may still have the chance to visit Notre-Dame Cathedral. 
We had seen on the media what appeared to be flames tearing through the roof as if coming from the interior of the church. The source of the flames was, in fact, from the timber and lead roof installed in the 13th century. The interior of the church, for the most part, was not involved.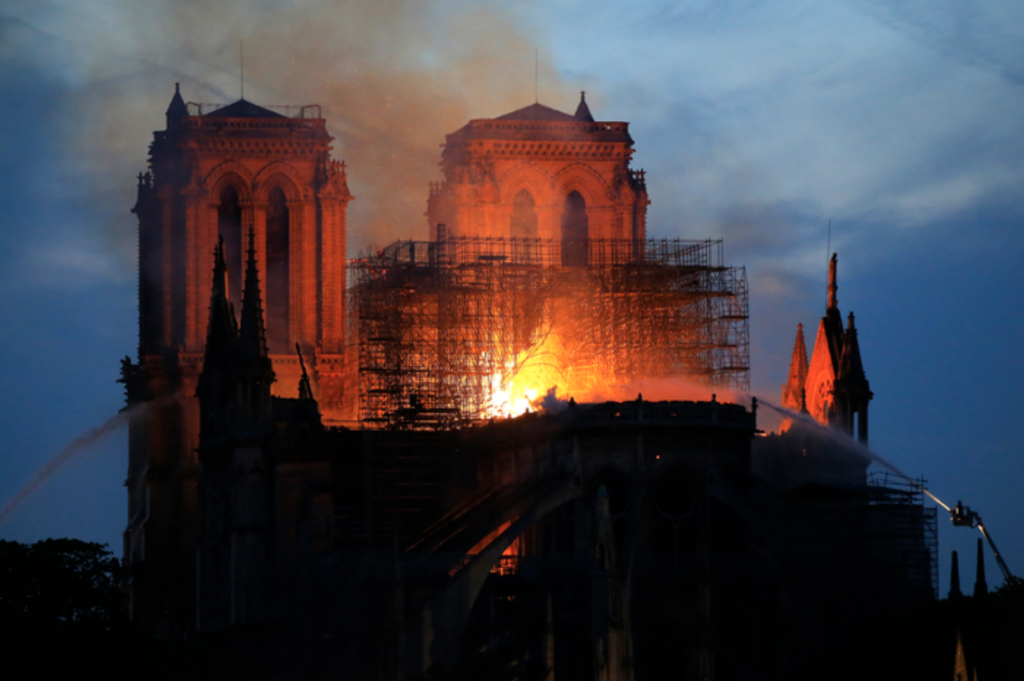 The most dramatic moment captured on film had to be the collapsing spire. For Americans, it was an emotional scene recalling painful memories of our own Twin Towers. The spire was not the original spire. That the spire had been previously destroyed by weather in the 1700s and rebuilt in the mid-1800s as a larger more ornate version of the original made it no less sad.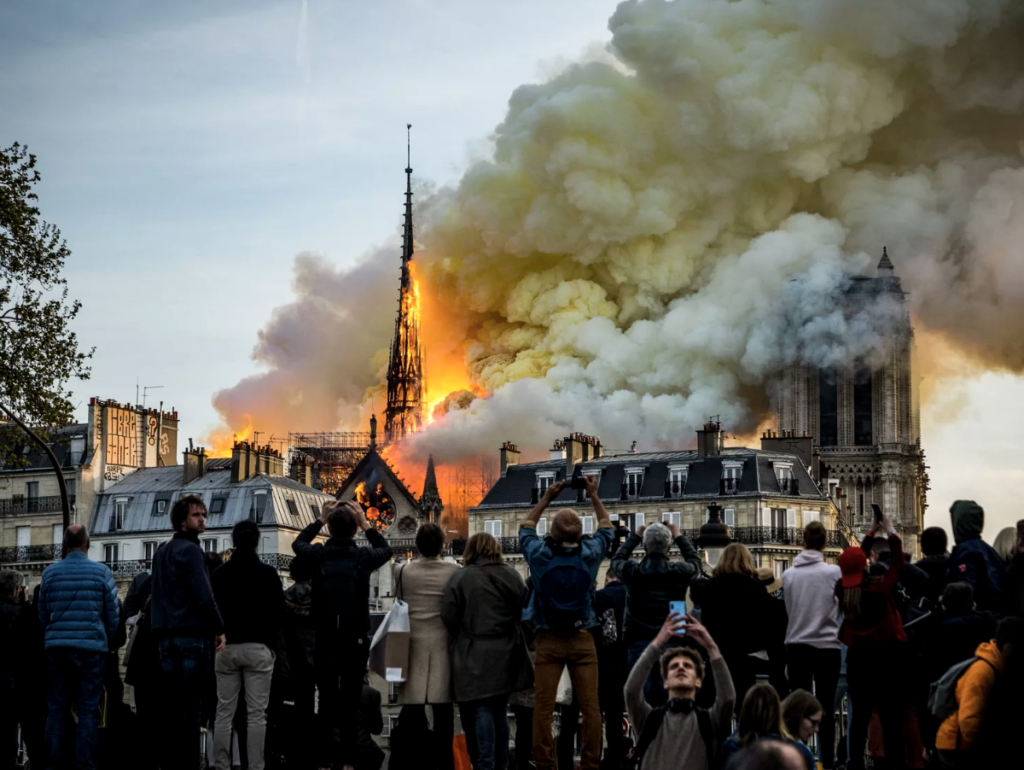 We rejoiced when we learned that most of the cathedral and its statues and architecture and windows were still intact and, because of the outpouring of generosity from around the world, it will be rebuilt to its original splendor, if not better. 
Like 9/11, the Notre Dame fire shook many to their core. How could God allow this to happen? How are we to react?
We have witnessed a worldwide outpouring of compassion. God and His Church were headline news during Holy Week. We became family with the French people and with those of all faiths who lamented Paris's loss, for whatever reason. For that one day, we were touched and united by tragedy.
In Louisiana, there was a $1.3 million surge in donations to rebuild the three historically black churches burned down by arsonists. Comfort, hope, life.
"For the Lord has comforted his people and will have compassion on his afflicted." Isaiah 49:13