The story of a young Polish woman, Faustyna Kowalska, whose visions of Jesus Christ inspired devotion to the Divine Mercy is compelling, especially for those of us who have felt "led" to perform an act of mercy for someone else. Now, her story has been brought to the big screen in a very limited engagement in theaters in the U.S.
At just seven years old, Faustina felt a calling to the religious life. At 19, she had a vision of the suffering Jesus. Without even asking her parents' permission, she responded by boarding a train for Warsaw with only the clothes on her back in order to join a convent. After multiple refusals, one mother superior finally gave her a chance if she was willing to work as a housemaid and pay her own way.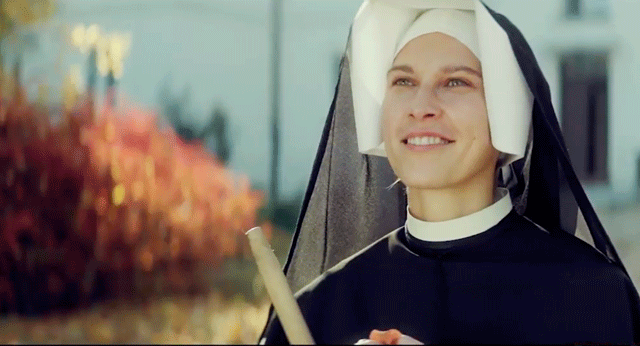 Faustina eventually met the priest who was to become her confessor and encouraged her to write down in her diary her mystical experiences with the Christ Jesus. She wrote that Jesus appeared to her wearing a white garment with red and pale rays emanating from His heart, then ask her to paint an image according to the pattern you see, with the signature "Jesus, I trust in You." He promised that those who venerate the image will not perish. It was done, even thought she did not know how to paint.
How the image came to be painted, and how its image has changed the lives of those who venerate it up to this day is revealed in the movie Love and Mercy, now at local theaters for a very limited time. Access The Diary of Saint Maria Faustina Kowalska book.
The Christmas season is an excellent time to learn and reflect on our own relationship with the Christ Jesus story. See the movie trailer and make up your own mind about whether you feel "led" to know more. Just click the Watch Trailer button in the Love and Mercy link above.
Blessings on this Christmas Season from all of us at the Stewardship Foundation.