About Us
Board of Directors
Teresa Duffey
Teresa is retired from Mount Carmel Hospital where she served for over forty years as an intensive care nurse; she is a dedicated mother of three children.
Teresa earned a Diploma of Nursing from Providence Hospital in Sandusky, Ohio.
She and her husband Jim have raised thier children according to the strong moral and ethical values handed down to them by their parents, themselves members of large Irish Catholic families.
James "Jim" Kebe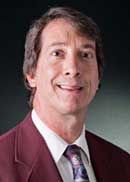 Jim serves as the foundation's Executive Director. A native of Euclid, Ohio, Jim earned his BA in English with certification in secondary education from the University of Dayton.
Jim is a former high school teacher athletic trainer, and holds a Master of Pastoral Studies (M.P.S.) from the Loyola University of New Orleans.
Previously, Jim worked in the development office of Ohio Right to Life, served as Vice President of Pregnancy Center Ministries, and as Pastoral Associate at Saint Catharine Parish in Columbus.
He and his wife Debbie have one daughter, currently a student at Ohio Dominican University.
William "Bill" Scheckelhoff, CFP
Bill is a certified financial planner and a strong proponent of helping clients achieve lasting significance by directing a portion of their "social capital," the wealth they have created but can not keep because of the gift and estate tax laws, to charitable causes.
Giving with intent has been a part of Bill's own personal spiritual journey, as well as a foundational principle on which he helps his clients significantly reduce the tax burden on their estates while personally and powerfully affecting society.
Bill received his BA in Business Administration from the College of Defiance, Ohio, and MSBA at Saint Francis College, Ft. Wayne, Indiana. He went on to earn his CFP from the College of Financial Planning in 1984. Bill retired from the Ohio National Guard as an E9 Chief Master Sergeant.